With the fall season upon us in full force, we're busy making the most of every minute of festive fun. From spooky pastimes to scenic diversions, here's everything to know and everywhere to go this month.
Hosted by the MaryAshley Real Estate Group
The Garden Del Ray

Kindly respond by October 5th, 2019
Nothing could be better than welcoming the fall with seasonal beer, pretzels, and brats while engaging in fun activities for the whole family.
We will have fun crafts, games, and face painting on site for your children all run by a group of nannies so you can mingle with friends and enjoy the afternoon!
Dogs are also welcome, please include them in your RSVP so we know exactly how many adults, kids, and pets will be onsite! We want to be sure there are enough food, beverages, and activities to go around!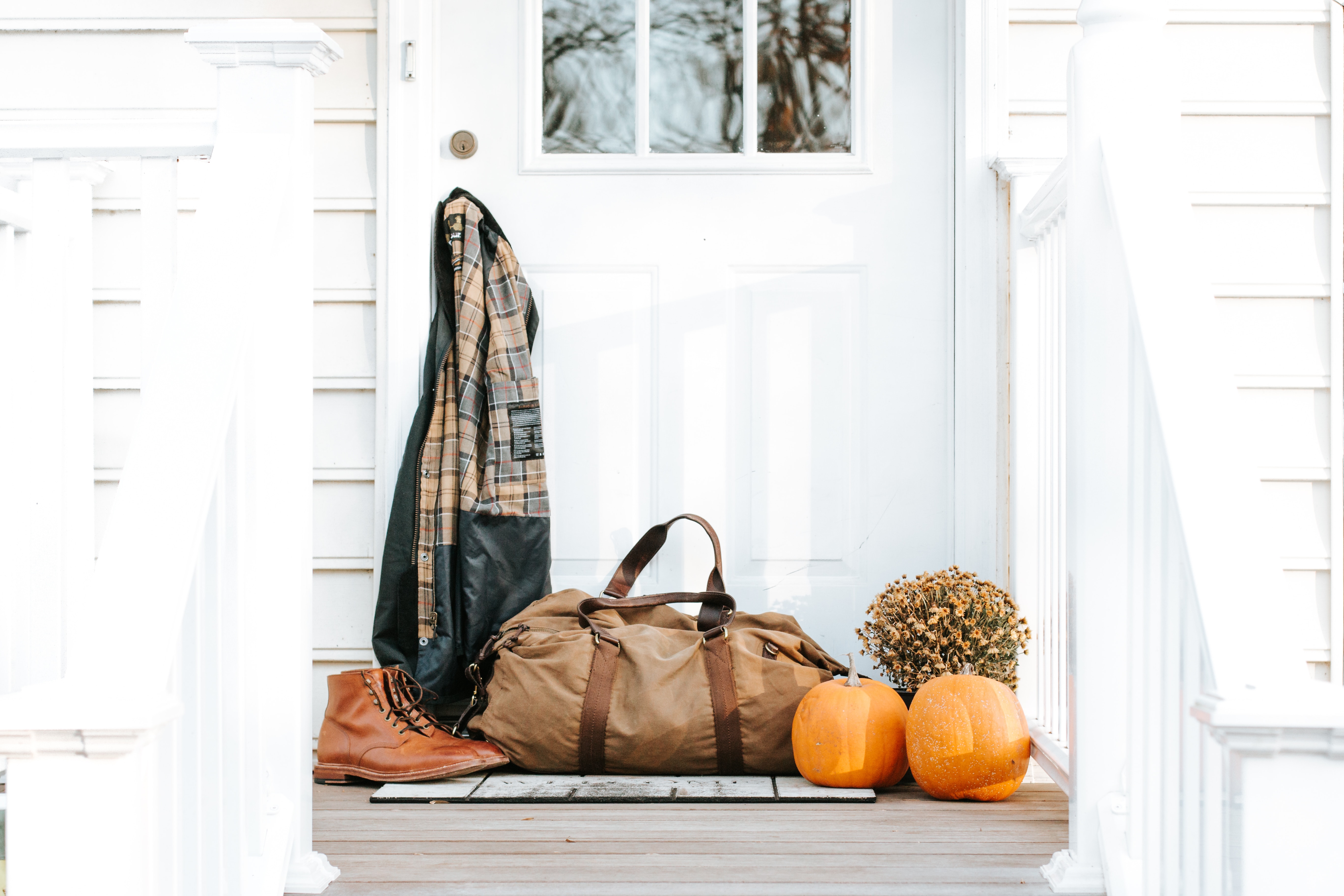 The number of units sold year-to-date has decreased by 0.5% in DC, 3.7% in Northern Virginia, and 0.5% in Montgomery County, while increasing by 0.4% in Prince George's County and 4.2% in Anne Arundel County. (1/1/18-9/25/18 vs 1/1/19-9/25/19)
Across the DMV, the time homes were on the market before being sold, on average, decreased year-to-date — from 30 to 23 days in Northern Virginia, 39 to 38 days in Montgomery County, and 48 to 46 days in Anne Arundel County, while staying the same at 30 days in DC, and increasing by 37 to 38 days in Prince George's County. (1/1/18-9/25/18 vs 1/1/19-9/25/19)
At the same time, the median price of sold homes increased by 0.9% in DC, 5.4% in Montgomery County, 3.7% in Prince George's County, and 2.8% in Northern Virginia, while staying the same in Anne Arundel County compared to the prior year. (August 2018 vs August 2019)
Market Update: For the most part, the amount of homes sold throughout the DMV has decreased, while the prices for these homes were sold for a little more than the previous year. In short, the demand for homes isn't as great as a year ago, so there is more room for negotiation on the buyer side.
25 chic outdoor fireplace ideas for every season
Forget what you've heard: outdoor entertaining season doesn't have to end when the warm weather does. This fall, exchange summer s'mores for autumn bonfires with a stylish outdoor fire feature. Chill out as you warm up despite the cooling weather, and continue the al fresco fun from summer to spring with these ideas from Elle Decor.
Festive bars to try this season
Looking for a refreshing way to embrace the spookiest season around? Aptly named for its classic take on Halloween,
Beetle House
is H Street's newest destination for jack-o-lanterns, skulls, and ghosts galore. For $50, guests can also get a three course meal prepared by Chef Chris Binotto followed by a circus-esque show. For after-dinner drinks, gather your coven and head over to
Hex
, the witchy bar that's reminiscent of a visit to your quirky aunt's house.
7 hikes to embark on this fall
This season, why not get some exercise and take in the fall foliage all in one step?
Here
, Washingtonian has rounded up their favorite hikes around DC for you to experience today.
The best wineries within an hour of DC
With temperatures dropping and the leaves changing color, fall is the perfect time to leave the city behind in search of a scenic day trip -- with plenty of wine to go along with it. Here, discover the
9 wineries
that you should make time to visit this season.
Trespass into the past and discover the secrets of some of Congressional Cemetery's most famous (or infamous) residents. Soul Strolls, the Cemetery's annual twilight tour, explores the stories of those who are buried here through guided tours and costumed interpreters. Experience the history of this hallowed ground exactly the way it should be experienced in October – in twilight and darkness.
Soul Strolls take place over four nights: October 18th-19th and October 25th-26th. Buy your tickets in advance here.
17 pumpkin patches to pick your own
The stores may be brimming with pumpkin-flavored everything, but we all know that nothing can replace the real thing. Looking for a place to pick your own pumpkin this year? The DC area is home to a host of fitting options complete with hay rides, corn mazes, and plenty of fun with family and friends. Check out the full list here!
This Halloween, give your decor a hauntingly inventive revamp so you can greet visitors and trick-or-treaters alike with a frighteningly memorable welcome.
25 Halloween party ideas so chic they'll scare you

To many, Halloween decorating means sacrificing the elegance of your home in the spirit of plastic skeletons and all pumpkin everything. But just like any other holiday, there are plenty of ways to put a chic twist on classic decor. If you're looking to throw a spooky-but-sophisticated soirée, Elle Decor has got you covered with some of their favorite ideas here.
How Halloween decor has evolved through the years

Pumpkins have always been in style, but the other decorations and costumes that have defined Halloween throughout the years may surprise you. From the super spooky 1800s, to the days of Studio 54 Halloween parties, to today, much has changed in the world of holiday decor. Check out the evolution for yourself here.
Not your average jack-o-lanterns

You won't find any jack-o'-lanterns with only two eyes, a nose, and a toothy grin in Noel Dickover's yard. Over the last three decades, the 50-year-old pumpkin carving master has transformed the spherical squash into Star Wars' R2-D2 and the Borg from Star Trek, used them as canvases to create sprawling scenes from Where The Wild Things Are and Lord of the Rings, and rendered some of children's most beloved characters from Mickey Mouse and Minions to Frozen's Elsa and Pinocchio. Check out some photos of his work from past years for inspo before you start carving this year!
40 elevated Halloween decorations that work year-round

Halloween comes but once a year, but purchasing decorations may seem pointless for just a day, and we all know the season packs plenty of drama to spare. While pumpkins and skulls may trigger your commitment-phobias, there's plenty of versatile decor that can be incorporated into your home year-round.

Unsure how to pull it off? Browse Elle Decor's favorite elegant Halloween-inspired set-ups, each with items that can be used across the seasons.
2 Bed | 2.5 Bath

FOR RENT $3,100

3 Bed | 1.5 Bath

FOR RENT $2,595

834 North Columbus Street

3 Bed | 3.5 Bath

FOR RENT $4,400

3 Bed | 2.5 Bath

FOR SALE $525,000

4 Bed | 4 Bath

FOR SALE COMING SOON
Looking to stay on top of the market? With Compass Collections, I can curate a targeted selection of the properties that have sold in your neighborhood as well as the homes currently on the market in your desired zip code. Interested in learning more? Contact me today to receive a Compass Collection made just for you.